Anita's Hide Away is now closed, as of November 24, 2008. This Web site is for display purposes only.
Anita has sold her condo in Puerto Vallarta. The new owner plans to use it for themselves, not as a vacation rental. Anita sincerely thanks those of you who stayed in her condo, and enjoyed vacationing in her home in beautiful Mexico. ¡Vaya con Dios!
---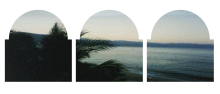 Nestled between the Sierra Madre mountains and the Pacific Ocean waters of Banderas Bay, Puerto Vallarta blends modern luxury with Mexican colonial charm. Cobblestone streets, red tile roofed white buildings, and enchanting seaside villages preserve the ambiance of Old Mexico.

In the heart of Mexico's finest tourist destination awaits Anita's Hide Away. This condo, within the exclusive Marbella Suites gated community, is an ideal vacation rental. Only footsteps from the azure waters of the largest natural bay in all of Mexico, Marbella Suites rests in a quiet and peaceful atmosphere, surrounded by lush, tropical gardens. Anita's Hide Away enjoys the use of a pool encircled by palm and banana trees, where you will always find the perfect spot in the sun or shade.
Just outside Marbella's gates, a bus comes by every five minutes to take you to Old Town for three pesos, or 30 cents US. A five-minute walk across the street from Marbella, and you're on the sands of Playa Las Glorias, a seaside paradise along panoramic Banderas Bay.
Puerto Vallarta hosts an array of vacation activities, like fishing, golf, diving, horse back riding, parasailing, whale watching, birding, dining, and don't forget shopping! If you need more ideas on fun things to do, visit Anita's Links. Here you'll even find what movies are playing at PV theatres.
To make your stay at Anita's Hide Away your most comfortable holiday in Mexico, tour through Anita's Travel Info. Here you'll find information on passports, Puerto Vallarta flights, buses, car rentals, driving helps, currencies, telephone service, and health concerns.
The natural beauty of Bahía de Banderas and the warmth of the Mexican people will capture your heart. Come and enjoy!


US$550 per week (Winter Rate—September thru April)


US$450 per week (Summer Rate—May thru August)
Ask Anita about

MONTHLY RATES

and SPECIALS!
Email Anita your questions or book a reservation today!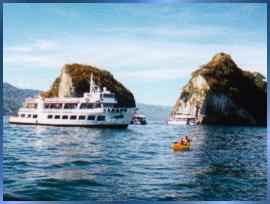 There are many cruises available throughout Banderas Bay. Visit exotic beaches, enjoy snorkling and diving, delight to Mexican dancing onboard, travel to remote waterfalls. Princesa Cruises offers five exciting trips through these beautiful waters!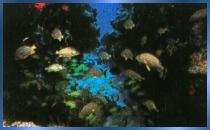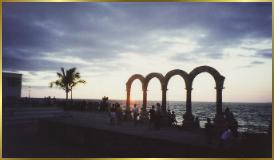 Interested in participating in a Mexican holiday? Visit the PV Calendar of Events to find out what's happening throughout the year. Make your plans to be here then!



The warmth and hospitality of Mexico welcomes you. Come and enjoy!
Site designed by NetResult Web Marketing